Over a Quarter Century of Landscaping Experience
It seems nowadays everyone and their brother is moving to Florida and starting a landscape business. But real skill in landscaping takes more than a trade magazine subscription and a truck and trailer. Tropic Greenery is a father and son team that has been growing their business in the green industry since 1981. We have achieved excellence through experience. We love what we do.
Joe, Dan, Ben and Justin Alf of Tropic Greenery
Joe Alf…
The founder of Tropic Greenery, Joe, is our President and Plant Specialist. He is a Florida native. Former caretaker of the Florida Institute of Technology Botanical Garden he has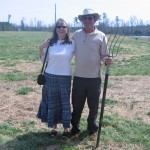 represented them on PBS and the American Association of Botanical Gardens at the Center for Urban Horticulture, University of Washington. He is the past president of the Central Florida Palm Society and has been the guest speaker for the Rare Fruit Growers and numerous other garden associations.Joe Alf has a vast knowledge of local horticulture. He has an extensive private collection of palms, ornamental plants and turf varieties. Through trial and error for over thirty years he has seen what plant varieties survive and flourish in Central Florida's various climate conditions and terrains. He considers the micro-location of the plant, wind blocks, salt tolerance, known pests, new pest infestations, soil quality, water requirements, sun/shade tolerance and over thirty years of knowledge are all put into determining the correct selection, placement and care of plants.
Dan Alf… Vice President of operations. Born and raised in Melbourne, Florida. Dan has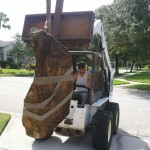 grown up in the lawn and landscape industry. He first began landscaping with his father at twelve years old. With his years of experience, he has become an expert in the fields of landscape design, horticulture, turf and local plant knowledge. Dan is our heavy machine operator as well as our resident imaging software technician. With a photo of your house and his expert design talent he can create a visual picture of what your landscape will look like before you make a decision.
Lindsey Alf… Brings 10 years of finance and accounting experience to Tropic Greenery,
where she consults and liaises between the operations and management team, to ensure operational efficiencies and best practices. Lindsey graduated from Florida State University with a Bachelor of Science in Finance, and from the University of Central Florida where she received her MBA. She worked as a finance professional at Harris Corporation following graduation, before joining Paxen Learning Corporation in 2010, where she currently resides as their Vice President of Finance. Lindsey is married to Dan Alf.
Janie Alf… Janie was raised in an Air Force family and settled in Florida in 1971. Brevard Community College Graduate. Married to Joe Alf for over thirty five years she manages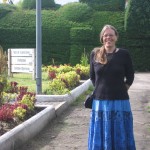 the office at Tropic Greenery. From business licenses, dig orders, monthly invoicing and statements, accounting, contracts, advertising, legal requirements and all the technical knowledge to get you what you need faxed, scanned, mailed or emailed. Mother of four sons and thirteen grandchildren.
Justin Alf… Justin also grew up with plants and cutting lawns, and is now a horticulture consultant with Tropic Greenery. He is a second-generation designer. Creating beautiful places for people and making plants grow is just in his blood. For 15 years he worked with, managed, and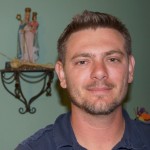 expanded his father's company in Melbourne, Florida where he was born. Tropic Greenery is now one of the east coast's most respected full service landscape companies and a recommended affiliate of Greener Industries and Landscape Solutions. Justin is also a Certified Pest Control Operator with the Florida Department of Agriculture. He holds a bachelor's degree in business from the University of Central Florida and is fluent in written and spoken Spanish. Justin is creating, installing and beautifying lawns and gardens in the Orlando area as Greener Industries.
Shaun Alf… Shaun has taken the Urban Homestead to a new place. Shaun graduated with a Master's Degree in Communications from Florida Tech, an Army veteran, active Reservist and founder of the Cheerful Chicken Farm in Disputanta Virginia. "At Cheerful Chicken Farm, we try to emulate nature in our farming model. We use rotational grazing system to simulate multi-species animal migrations. We raise pigs, sheep, goats, chicken, vegetables, and grains in a rotational grazing system. Our goal is to preserve and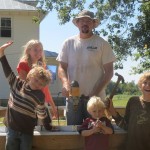 strengthen our soil food web by careful management and keeping the farm free of herbicides, pesticides, and tilling. We are also a family farm, worked by Shaun and Heather Alf and our five children Xavier, Rosemary, Rohan, Malachi, and Linwood. For 15 years, Heather and I saved, trained, and dreamed of owning a farm. We are now building a business model based on direct sales to the consumer. Based on the belief that interacting with and being accountable to the customer is the best form of certification we can receive." http://cheerfulchickenfarm.com/home.html
Benny Alf… Benny is enrolled at Colorado State University, majoring in Sociology with a minor in Business. He hopes to return to Tropic Greenery with new ideas and full of energy. . Marketing, updating procedures and expanding the company will be his focus. He can't wait to return!